Guys, Matt and I are getting our engagement photos taken today. It feels kind of like school picture day, but instead of the results being immortalized for over on little-used grade school yearbooks, they will LIVE FOREVER on mantels and walls all over the United States. Well, at least in 4 or 5 houses in the United States. Anyways, I want them to be good - but I've done pretty much nothing in preparation, other than washing my face twice last night (just to be safe).
I'm hoping they look like this:
by our photographer, Furore Photography
this would work too...
But I'm worried they'll look more like this:
Just search "Awkward engagement photos" -- it's a good (terrifying) time...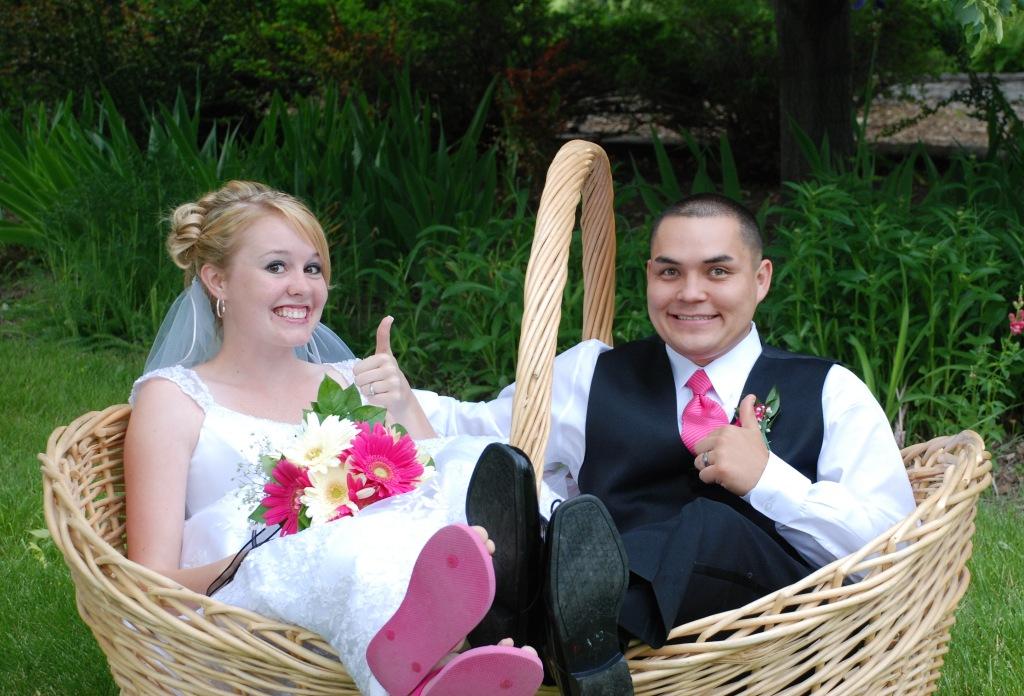 I realize this is a wedding photo, but I believe it deserves a spot in this photo reel, if not ALL photo reels.
Wish us luck!
PS Speaking of awk photos have you seen this Halloween costume? GENIUS.