The title for this post, for all you True Blood fans, is inspired by Lafayette. I'm finally catching up on Season 4, and it seems like every other word out of his mouth is "Bitch, Pleeeeease." Love him.
On the way to the beach, from here.
Instead of curled up under my faux fur throw, watching True Blood episodes by the dozens while it SNOWS outside, I'd much rather be heading to a warm beach. So, for my own enjoyment and torment, I thought I'd compile a little highlight of my favorite beaches ... and a few I'd like to visit.
1. Lake Michigan
Ok, not the most glamorous or ritzy of beaches - it's no St. Tropez- but definitely the homiest, and easiest to reach for us Hoosiers. I have spent many a blissful summer day here, sprawled in the sand, following creeks and paths through the dunes, and boating on the lake. Even snacks dropped in the sand tasted good up there...
2. Huatulco, Mexico

Huatulco Beach, from here.

This was a Spring Break destination, and definitely one of the best. I know Mexico is a little scary right now, but as a far as I know, the violence isn't anywhere near this part of the country. It's a much more remote area, and the little nearby towns are very authentic and not touristy like Cancun (yuck). The beach was huge, the water was bath-tub warm, and the drinks were delivered poolside.
Yes, please, beach.
3. Folly Beach, SC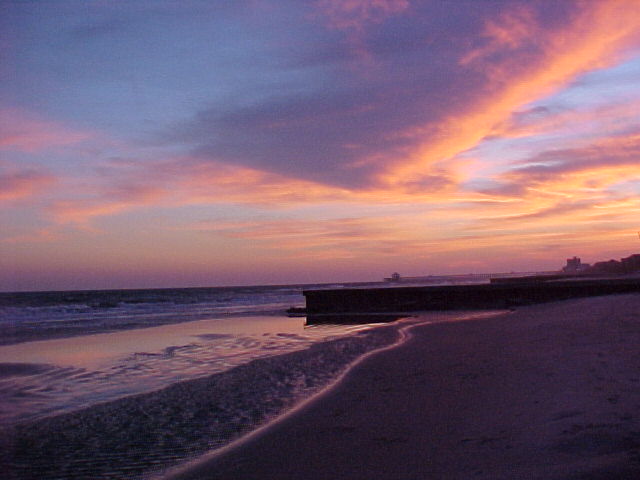 Folly Beach, from here.
 This was another Spring Break hot spot. Every year, Davidson College seniors make a pilgrimage to this quaint beach town just outside Charleston, rent houses, and drink themselves silly. Basically the days went like this: breakfast, cocktail, sunning with a cocktail, lunch, nap in the sun, cocktail hour, beer pong, bed.
And that's it --how sad is this? Those are the only three beaches I can think of that I really loved. I guess my number of beach vacations is relatively slim -- I usually spend a lot more team in cities or mountains. So here are a few on my beach vacation to do list:
1. Goa
Goa Beach, from here.
The only beach I went to in India was covered in dog shit and beggars, so not really the ideal vacation spot. Goa is known throughout India as the place for beach bums to hang out, drink a coconut and party. But the beaches are known for their natural beauty, and if you can get to a more remote one, you can soak up the culture without all the hippies cramping your style.
2. The French Riviera

Love the umbrellas! from here.
 
What's better than a vacation to France? Um... a beach vacation to France! Though the combination of French food and a bikini may be a bit dangerous...guess that's why they invented nude beaches!
3. Thailand

So serene, from here.

That teal water. And that white, white sand. Thailand has so much I want to see that I'd be tempted to spend a whole trip gallivanting from city to historic site and back, but this picture makes me promise myself that I will stop at the beach and just...relax.
Ok, now where's my daquiri? Anyone...?