Ok, here's a post for the girls (and fabulous guys)....
Hermes.
You know, the iconic French brand of handbags and accessories that graces the arms and necks of practically every star, royal and dignitary worth their salt?
Victoria Beckham owns over 1.5 million dollars worth of Hermes.... can you blame her? here.
My mom has a mild obsession with Hermes, which she has passed down to me. Leaving Paris this summer, we almost missed our flight hanging out in the Hermes store, desperately wavering over an Hermes scarf (for Mom) and tie (for Dad).
That's why I nearly screamed when I saw this message from her:
"
Emily, There is actually a Birkin bag on Shopgoodwill.com. Take a look. MOM"
WHAT??!! An Hermes Birkin bag donated to GOODWILL?!?
That's the stuff of urban legends. But... it was true.
It looked like this camel one, via Pinterest
When I looked at the listing it was going for $600 dollars. When my mom realized she had missed the final bid, the price was over $1,000. Sound like a lot to you? Remember: these bags retail for between $9,000 to over $30,000 and often times the waitlist is YEARS long. $1,000 dollars is a pretty fair price, given also that the leather ages to a beautiful patina almost more attractive than the newly minted bags. Am I sad that Mom missed the auction and that I will not be receiving a Birkin as my inheritance. Uhhhh, YES.
The
Huffington Post
snobbily wonders, with people like the Kardashians and other reality stars toting Birkins, have the bags lost their elite status? UHhhhh, no. Look at these images below (thanks to
because i'm addicted
), showing the painstaking detail and quality involved in the process of making an Hermes bag. Each bag is handcrafted, start to finish, by one exceptionally skilled craftsperson using exceptionally fine materials. Each bag is like a portable work of art....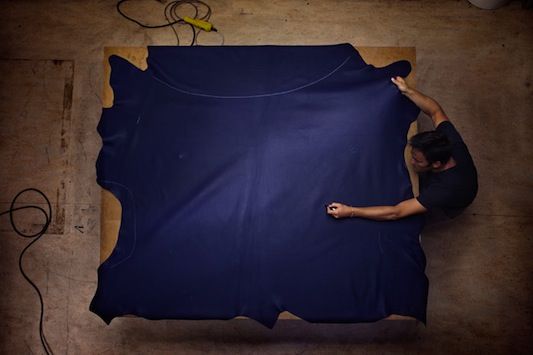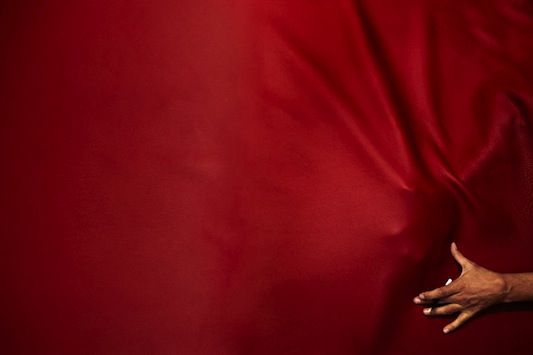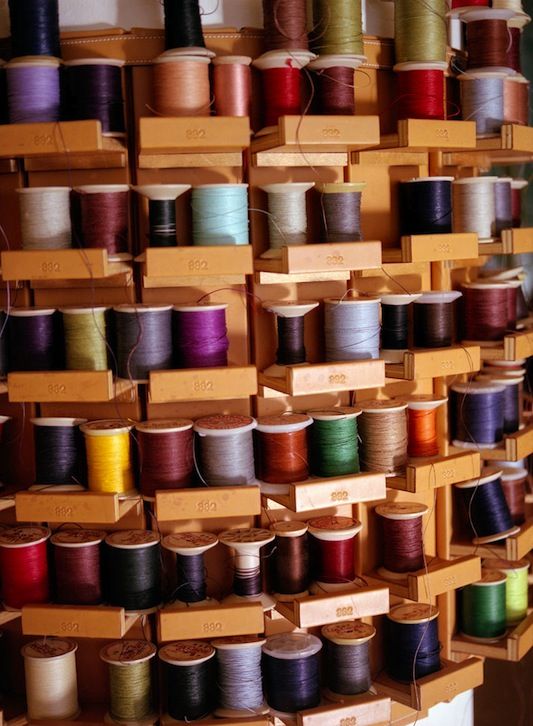 So many great colors!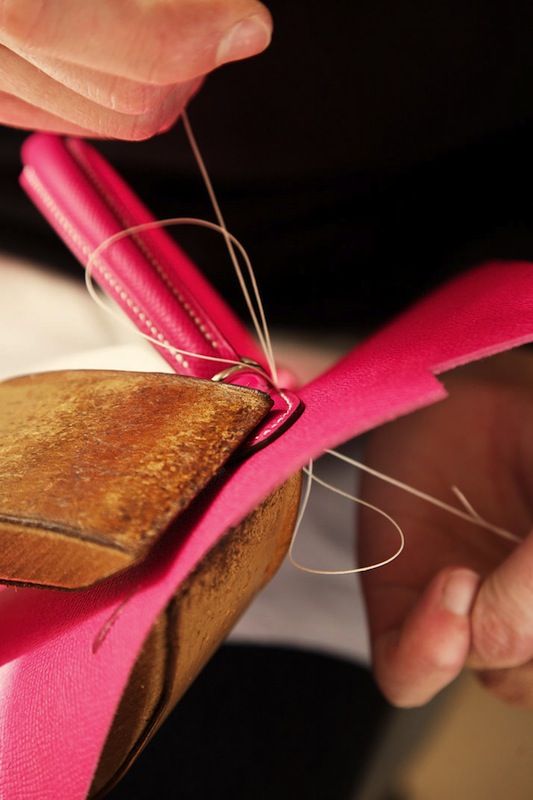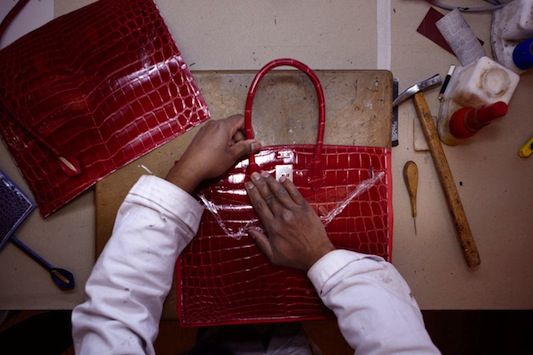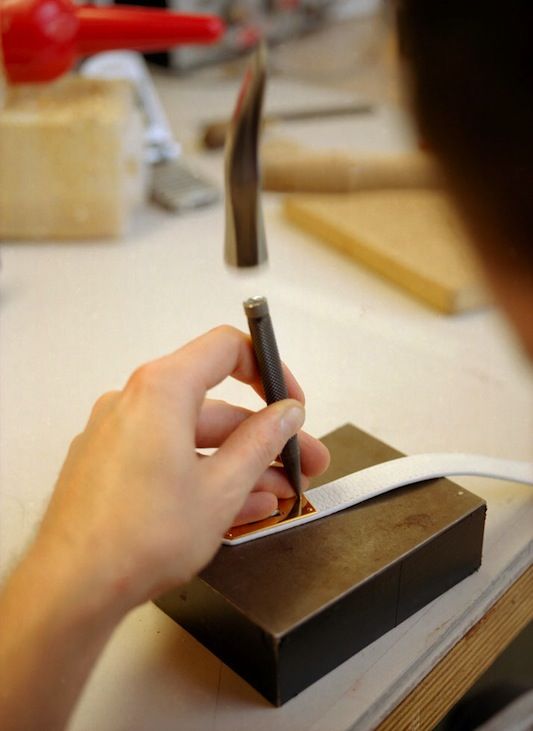 Swoon - that iconic gold hardware!
Anyways, I don't think I'll probably ever have the honor of carrying a Birkin bag. But it's awfully fun to dream about, so maybe that's ok :)